MARCH
Beth and Flo
Performance of Kaleidoscope at 11:30 on 20 March in The Netherlands
Venue: Kapel op 't Rijsselt
Details and ticket info: https://www.kapeloptrijsselt.nl/concert/pianorecital-door-het-duo-beth-flo/
---
Madison Ballet
'Turning Pointe' – premiere of 'Guitar Concerto', a new ballet choreographed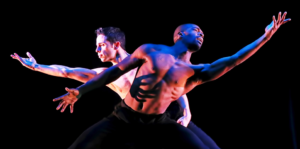 by Ja' Malik. 8 performances of this ballet set to the Guitar Concerto by Oliver Davis, performed by Sergio Puccini from 25 March – 3rd April.
Venue: Promenade Hall, Overture Centre, Madison, Wisconsin, USA 
Details and ticket info: 
https://www.overture.org/events/turning-pointe
---
Past events
FEBRUARY
Love Flight – Ballet
A new ballet set to music by Oliver Davis, choreographed by Ballet Des Moines Artistic Director Tom Mattingly. 
Performances at the Stoner Theatre, Des Moines Civic Center, USA – Feb 2, 3 and 4 2022
More info – www.desmoinesperformingarts.org/events/ballet-dsm-love-flight/
---
Nevada Ballet
A new ballet premiere choreographed by Krista Baker and performed by Nevada Ballet at The Smith Centre, Las Vegas – two performances on Feb 5
More info – https://nevadaballet.org/performances/two-world-premieres/
---
Chrysalis Ballet
New ballet choreographed by Danielle Diniz – premiered by Chrysalis Ballet
Performances at Covey Center for the Arts, Utah on 15 Feb 2022 
---
Kaleidoscope
---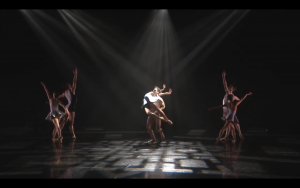 ————————————
————————————